Education & Community
Working with groups in an education and community context is part of my practice as an artist.
My focus is on giving each participant time, opportunity and resources to explore & learn creatively.
I've been involved in many projects with young people, community groups, adults and organisations. Often I'm there as the facilitator. And sometimes I'm both working with groups and supporting others (teachers, other artists, community workers) in their practice.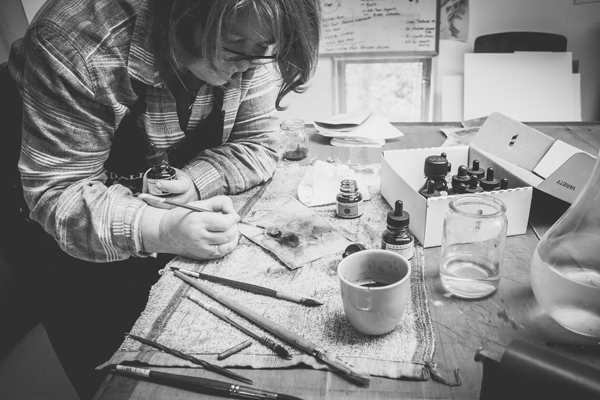 Seaweek- Hands-on learning at the sea & using the arts.
Students from 13 Westland primary schools & Department of Conservation Scientists went to their local seashore for some hands-on learning. The programme is tailored to each school͛s areas of interest and uses the arts as a way of learning.
DOC & WestREAP
Mataroa School
Painted life-size silhouettes of students, Mataroa School. Artist in Schools project
Adult Art- Printmaking
Drypoints, Collagraphs and monoprints with adults of all ages and stages.
WestREAP
Art Extension programme-Primary schools Westland
Two days of art workshops per school- tailored to integrate with the group's learning programme. 11 schools on the West Coast.
WestREAP
Family Workshops
Family Workshops. Children- bring a parent and make art together. Materials supplied- bring your own ideas.
WestREAP
Feile na Casca-Easter Festival. Local Traditions.
Art workshops with 11 Gaeltacht primary schools. Mask making for La an Dreoilin.
IMMA Irish Museum of Modern Art
Local primary schools working with the Irish Museum of Modern art. Students selected works from the collection and made artworks in response to the selected works.
KCM Loan Box Programme
Kerry County Museum Loan Box programme. Boxes of museum artefacts available for use in the community. Objects, replicas and resource materials.
Korowai Mātauranga – Cloaks of knowledge.
MoE Artist in Schools project. Whole school, term-long residency. Mataroa School are the Guardians of a local Bush Reserve. Each child became a ͚specialist͛ in one topic and made a cloak to show their learning and share it with others.
Learning about Colour
Art extension workshops for primary schools
WestREAP
Murals
A great way to involve everyone in celebrating their place! Designed & painted by everyone.
Papanui School
Papanui School- Centenary. Students researched 4 students that attended the school at some stage in its lifetime and made a life size cut out and told their story.
ECE hands-on Art
Tane Mahuta- Guardian of The forest. Storytelling and art workshops with 7 Early Childhood Centres.
WestREAP
Art4Grownups
Art4 GrownUps. Teachers Workshops. An opportunity to learn, see, try and do… and to bring some of that back into the classroom.
WestREAP
Giant Collagraphs, Christmas Parade Art Club
A Giant Eel- made with cardboard, tinfoil and shopping trolleys