An Domhan Fothoinn ( The world beneath the waves )
Caimin Collins Choreographer
Kate Buckley Visual Artist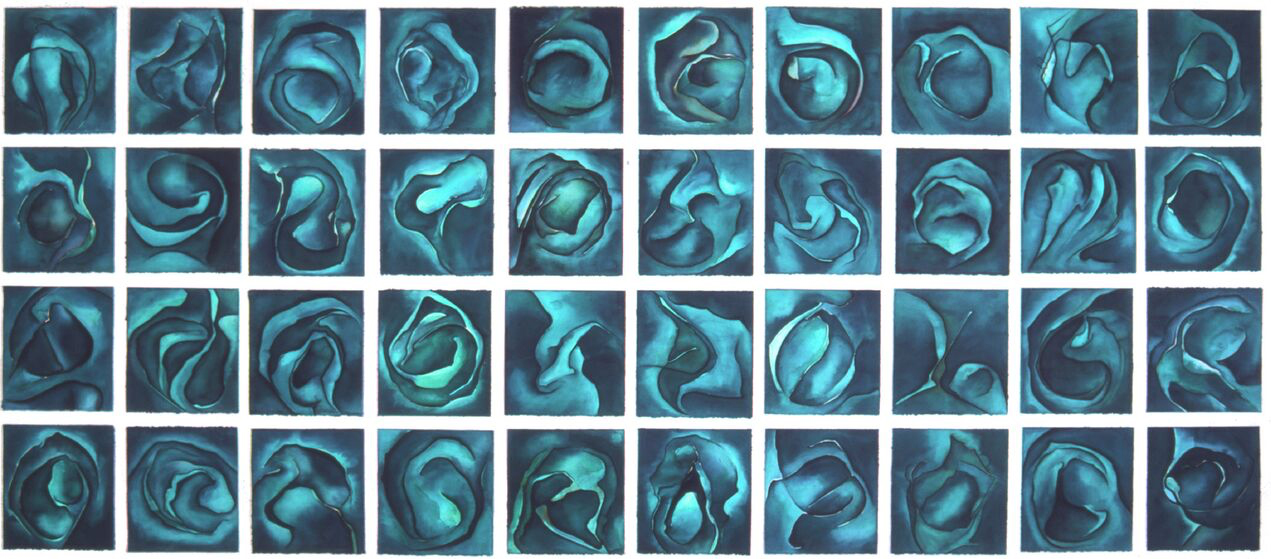 Statement
There are physical traces on the land which tell of our history within it and of our physical relationship with it. This relationship is expressed in a twofold manner; through the physical marks we make on the land and through music, dance and language.
There are no such physical traces on the sea which tell of our connection to it. The sea holds no traces of those who travel through it. The sea has its own language.
When people who live from, and by, the sea describe the sea they do so using the language of the land. This language, however, contains traces of the language of the sea. The songs and stories of the sea are created through this duality of sea and land.
The sea is another world, a world where sound, movement and light flow differently. It has its own language, a language of fluidity, force, deep stillness and volume. To understand it we must be immersed in it, drowned by it, dissolved into it.
The key to understanding our relationship with the sea is through the body, in the same way as our key to understanding the land is through our corporeal relationship with it. The transition from land to sea is a transition from one state of being to another, exploring this, theatrically and visually forms the basis for this project.
Description of the project:
This was a collaborative, multidisciplinary project between Kate Buckley, Visual Artist and Caimin Collins, Choreographer. It involved performance and installation work in gaeltacht ( Gaelic speaking) areas of Kerry and Galway in 2001 and a touring exhibition with both community and performance elements in late 2001 and the first half of 2002.
Caimin and Kate worked together during his time as Associate Artistic Director and hers as Artist in Residence at Siamsa Tire, the National Folk Theatre of Ireland in Tralee Co. Kerry. In September 1996 they produced Tuatha, an exhibition and a performance in the gallery space at Siamsa Tire.
An Domhan Fothoinn was linked to Arts Lab Theatre Company's Macalla para Manana (Echoes for Tomorrow) project. This was a collaborative exchange between artists, actors and dancers between artists in Ireland, Navarre and Catalunya.
Partners and Adventurers
Chrissie Poulter ArtsLab Theatre Company
Aine Moyniahan Amharclann na nOg, now Annog.
Actors and dancers from Ireland, Navarre and Catalunya.
Performance and Exhibition and Aras Eanna, Inis Oirr 2001. Part of the IETM conference.
Performance and exhibition at Studio Tigh na Cuirte, Dingle Courthouse studios with members of Amharclann na nOg, now Annog, youth theatre.
Performance and Exhibition and workshops at Terryglass Arts festival
Performance and Exhibition at Galway arts Centre Performance and Exhibition and workshops at Terryglass Arts festival Tigh na Leinn, Nenagh, Co Tipperary.